This tour will introduce you to the wonderful
area of the world in Hong Kong . . . and open
the doors to pearl, bead, button and trim warehouses you might otherwise never
be able to see!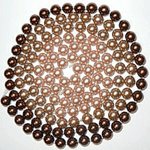 Just Arrived...
Czech Glass Pearls!!!
Kilos & Kilos! Piles & Piles!
Many Great Shapes and Sizes!
Order by the Kilo, Bundle or Strand!
Wholesale Only!