E-mail us, or call us at (530) 743-1339 if you're interested in future bead trips!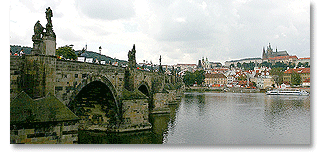 This tour will introduce you to the
wonderful area of the world in
Czech Republic and open the door
to exclusive bead and button factories
you might never be able to otherwise see.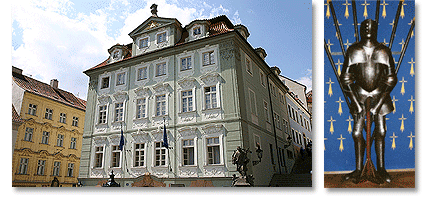 Day 1 ~ We will meet you at the hotel lobby in Prague. We will all load up into our bus and drive to Jablonec, the heart of the famous Glass industry, where many beads, buttons, vases and jewelry are made.
We will all check into the hotel and then go see a wonderful warehouse on the edge of the forest.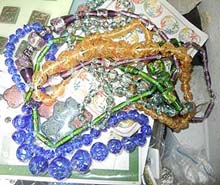 We will be able to go thru many floors of beads to find many treasures. He will have beads, buttons and more for us to peruse thru. Many Vintage items for your pleasure! We will have lunch in a quaint town.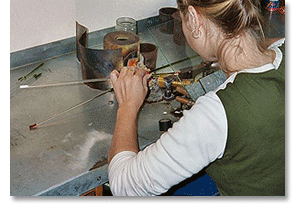 Day 2 ~ Go to an exclusive Studio Tour with several talented glass artists, where you'll be able to see how beads and their special jewelry are made from beginning to end.
You will be able to purchase some of these precious items from the artist themselves. Have lunch at a very exciting restaurant. Spend the rest of the afternoon seeing many very special buttons.
Day 3 ~ Go to a bead showroom. You will be able to purchase beads from the bead showroom. In the afternoon, we'll go to one of our favorite Antique warehouse, run by gypsies. This is where you will find many vintage beads just waiting to go home with you! You never know what you might find. Be prepared to get dirty!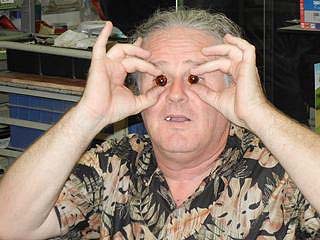 Then go roam around the town to go antique shopping. We know where to find the best stuff!
Guy even found some vintage glass eyes.
Day 4 ~ Today we will be going the only button pressing hut in Czech Republic. See how buttons are pressed. We will then drive over to the stock room and office where you will be able to purchase buttons or have them custom made for you.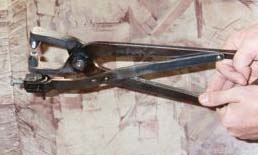 The afternoon
will be spent going to several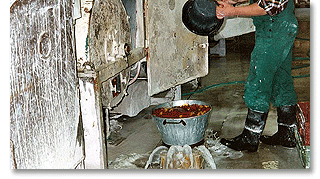 bead factories;
watching pressing, faceting and coatings. You will want to pile up on more great beads!!!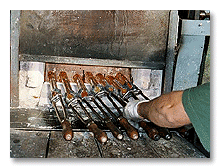 Day 5 ~
This day we will meet with a showroom who has those itty bitty pressed beads with two holes and more small beads you will love.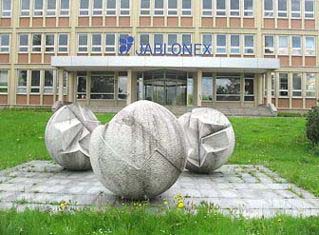 In the afternoon, we'll go to a small Antique shop, where they always have more great buttons and beads for us. Later we drive to where it all stated Preciosa Palace (formerly Jablonex Palace). You will be able to see many styles of beads, and jewelry here.
Day 6 ~ Sunday-The town is closed down, however the Famous Museum of Glass and jewelry is open. We will spend several hours going thru the ancient treasures.
Then you have the rest of the day to relax or tour more of the city of Jablonec site seeing the lovely architectural facades--Art Nouveau at it's best.
One of our very good friends will be coming by later inthe day to show us some vintage treasured buttons, which she has collected over the years. She might even let you buy a few.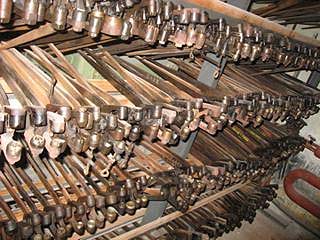 Day 7 ~ We wake up early to go to the oldest button factory and building left. You will get the chance to buy some very nice buttons here. Then we go to a glass blowing factory to see beads being made. They also make glass vases, cups, and flowers. And if we have time today, we will roam around town to find more antique stores. You never know what you might find.
Day 8 ~ All good things must come to an end; we'll check out of our hotel and bring you back to Prague, where you can relocate to the next hotel. Enjoy the old city center and walk over the Charles Bridge before your plane leaves or stay a few days more to enjoy Old Prague.
This is an example of what your tour will be like. Some days might change around a little bit or we might add another place to go see.


We are limiting this tour to 16 people. It will be a fun and rewarding tour without feeling overcrowded.


Please contact us for more details. Prices will vary due to the airfare from your location.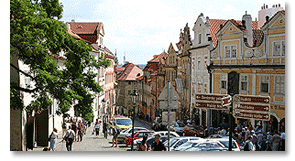 Please realize this is not some slick guided tour, but in fact will be a working tour with some fun thrown in between friends. We really are going on a purchasing and buying trip to working factories that you would otherwise never get to see.
For those of you who are interested in buying large quantities (ones that will not fit in your suitcase), we can also help you through the steps to arrange for shipping and figuring out the customs fees back to the USA.
You will need to be healthy and fit. We will be walking on cobblestones, up and down stairs (there are not many elevators). These are truly old world factories and buildings that have been around for centuries. You WILL NEED to wear comfortable walking shoes!
And by the way . . . Beer is less expensive than water in Czech! Hope to see you on one of our Trips!


E-mail us, or call us at (530) 743-1339 between 10am to 6pm PST. We look forward to hearing from you!
J-ME & Guy of Wild Things Beads